Celebrating Black History This Month, and Every Month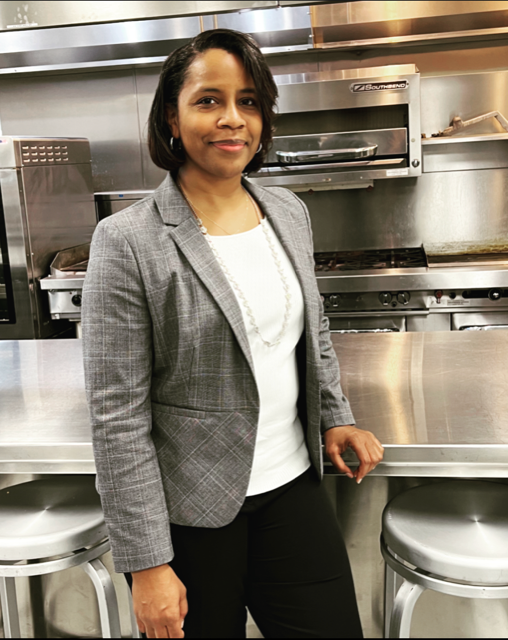 7‑Eleven's Alexis Luewellyn, Senior Manager of Product Development, Shares Her Perspective
Q: Tell us about your role and career journey with 7‑Eleven…
Alexis: Anyone who has recently enjoyed a breakfast sandwich, slice of pepperoni pizza or other fresh food item from 7‑Eleven has likely consumed my work (or that of my team) — quite literally — as I manage the team of product developers responsible for creating these craveable offerings. I've been with 7‑Eleven for more than 10 years, starting my journey creating differentiated food items for hot foods, cold snacks, and fresh bakery as a product developer, then advancing to Senior Category Manager and, most recently, progressing to my current role in which I oversee product development of all of our fresh food offerings.
Q: What does Black History Month mean to you personally?
Alexis: Black History Month is a celebration of the contributions, achievements, and legacy of Black Americans in American history.  This is a time of reflection — to honor Black Americans from across society — whether they are public servants, scientists, activists, entertainers, or simply everyday heroes who have made a positive impact in this country.
Q: Why is it so important that we recognize and celebrate Black history and people who have played a role in advancing equality?
Alexis: I'd reframe the question to ask, "Why wouldn't this be so important?" It's an opportunity to educate ourselves and others so we collectively understand the significant role that Black Americans have made in contributing to our country, states, cities and communities. The cultural impact is evident every day, and yet it is not always acknowledged. If we don't recognize and celebrate these accomplishments and the hard work that has been done by so many, we lose a part of the cultural fabric that helped build this country. Quite simply, Black history is American history and should be recognized as integral to the fabric of our country.
Q: Do you and your family celebrate Black History Month?
Alexis: No, not necessarily in the limited sense that a specific day or month implies, because I am a living, breathing part of Black history myself. I celebrate it every day when I walk into a room, shop at a store, or conduct business interactions as a proud African American woman. For me personally, it's not isolated to a 28-day celebration in a single month, although I believe strongly that we as a society should celebrate Black History Month—for all the reasons I mentioned above.
"Quite simply, Black history is American history and should be recognized as integral to the fabric of our country."
Q: How has your experience as an African American woman shaped your career journey?
Alexis:  The field of food science, based on my experience, is much more inclusive today than when I started out in school. There weren't people who looked like me — not only as an African American but also as woman in what was then a very male-dominated field. But I was self-driven and passionate, and had other people who saw my potential and encouraged me along the way. I liked doing something that was viewed as "different" and wasn't afraid to break down a few doors along the way, knowing it might help others go into the field and navigate similar challenges. Ultimately, I was able to use my ability to develop great products to establish my own lane, which is not always easy, but is certainly worth it from my perspective.   
Q: Each year, the Association for the Study of African American Life and History designates a theme for Black History Month. For 2023, the theme is "Black Resistance," exploring how African Americans have resisted historic and ongoing oppression. Does this theme resonate with you and if so, why?
Alexis: Absolutely. Black Americans are resilient. We have seen this throughout history and continue to see this in real-time today, and every day. Black Americans have been subjected to and have fought ongoing oppression, most often through non-violent demonstrations and other acts of resistance. So many people have fought for equality, to be recognized and treated fairly, so we can have the same access to education and resources.  We continue to push back against both overt discrimination as well as micro-aggressions present in everyday interactions, which further builds our resilience. And while we have overcome many obstacles throughout the years, more work is needed to end oppression against all Americans. 
Q: Why is it important for companies like 7‑Eleven to support and champion diversity, equity and inclusion?
Alexis:  As a global business, we must be a reflection of the customers we serve every day across all areas of the business — from our stores to our leaders. And we continue to advance diversity with our current Associate Business Resource Groups such as the 7Network of Black Professionals, 7Network of Executive Women, and others. The organization supports building and nurturing an inclusive culture where everyone is welcome to be their authentic selves, which is not only key to things like innovation and growth, but serving our customers in the best way possible.