As the premier leader in convenience, 7-Eleven is uniquely positioned to make a meaningful difference in our communities and for the planet. Our philosophy to lead through service reinforces our commitment to creating positive change both in our stores and in our communities. 7-Eleven is proud to set the standard for sustainable retailing in the convenience industry. And we're just getting started.
Planet
Reducing our impact on the environment is a major focus for 7-Eleven. We've taken big steps by strategically investing in several Energy and Environmental Initiatives that increase efficiency and reduce waste and consumption of resources. Our goal is to reduce CO2 emissions from stores by 50% by 2030.
Energy and Environmental Initiatives
7-Eleven has always innovated to make things easier for customers, and that includes giving them alternative fuel options. Through 7Charge, the company's EV charging network and app, 7‑Eleven is focused on providing EV drivers access to a seamless charging and payment experience across the 7Charge network. By providing a reliable and fast-charging option for electric vehicles at stores along select highway corridors and in metropolitan areas, 7Charge is once again redefining convenience.
7‑Eleven will continue to increase its number of fast-charging options available to customers by expanding the 7Charge network, along with continuing to utilize third-party fast-charging network options to maximize our charging offering throughout the United States and Canada. The 7Charge app is currently available for download across Apple and Android devices.
As of December 2020, more than 7,400 stores featured LED lighting, helping to reduce energy consumption in stores. 
The company has committed to purchasing 100% Texas wind energy for 800+ stores located in competitive markets and 100% wind energy for 300 Illinois stores. Additional renewable energy purchases include 150 stores using hydropower in Virginia, as well as 300 Florida stores powered by solar energy.
To enhance our role as a positive steward of the environment, 7‑Eleven is a member of the Retail Industry Leaders Association's Retail Sustainability Initiative (RSI). RSI is an industrywide educational forum for the largest U.S. retailers. It brings its members together to share leading practices, identify future trends, benchmark with peers, and collaborate on common industry environmental social governance challenges.
Beginning in 2021, 7‑Eleven joined the Renewable Energy Buyers Alliance (REBA). REBA is a membership association bringing together over 200 stakeholders from the commercial and industrial sector, nonprofit organizations, and energy and energy-service providers. Their vision and mission is to create a resilient, zero-carbon energy system where every organization has a viable, expedient, and cost-effective pathway to renewable energy.
The company implemented energy management systems (EMS) in stores to monitor, control, and optimize performance of HVAC and refrigeration equipment. Currently, more than 6,800 stores have EMS installed — combining with the installation of energy-efficient HVAC units contributes to achieving energy savings. To reduce water consumption, we're installing low-flow aerator faucets as part of our standard energy-efficient design plan for all new stores.
The Solstice Awards recognize companies around the world that are visibly demonstrating their commitment to sustainable air conditioning and refrigeration by adopting refrigerants based on the company's proprietary Solstice technology to maximize efficiency and reduce their carbon footprint. 7‑Eleven standardized its refrigerated cases in the United States, Canada, and Japan with Solstice N40 to further its environmental social governance goals.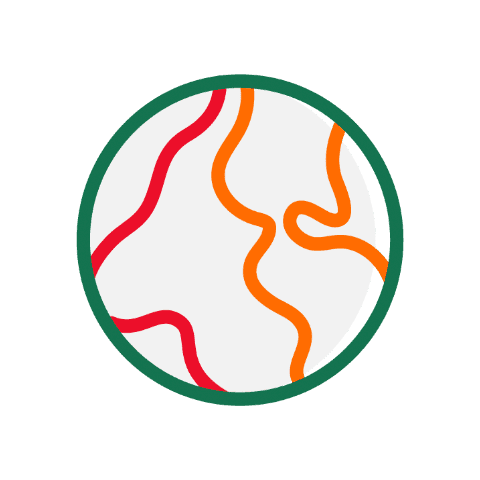 7-ELEVEN FUN FACTS
84,000 Stores Globally in 19 Countries & Regions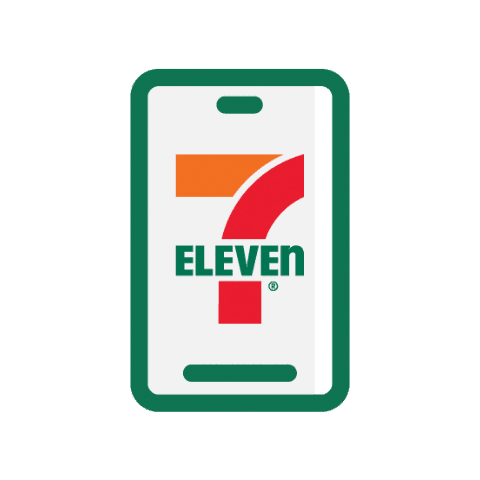 7-ELEVEN FUN FACTS
Mobile Checkout at More Than 3,000 Stores
7-ELEVEN FUN FACTS
7NOW® Delivery Available Throughout the U.S. and Canada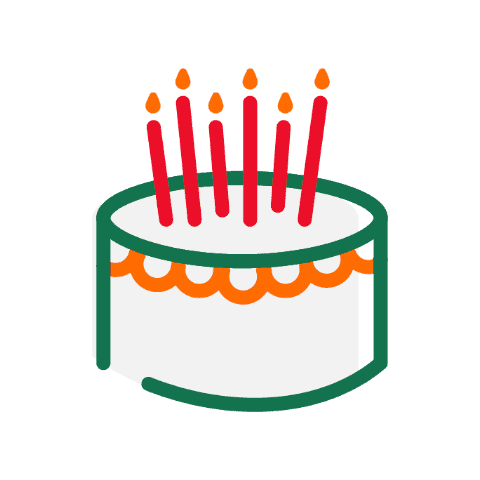 7-ELEVEN FUN FACTS
7-Eleven is 96 Years Young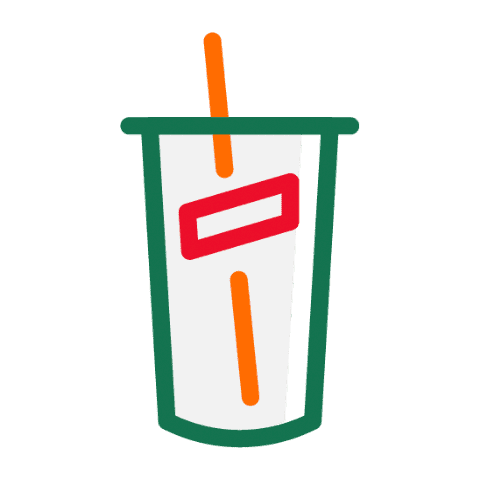 7-ELEVEN FUN FACTS
First Self-Serve Soda Fountain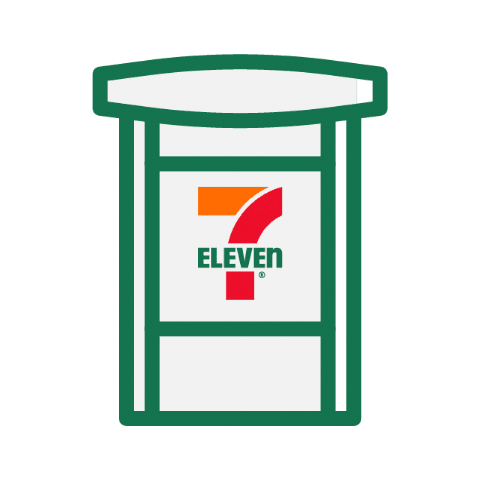 7-ELEVEN FUN FACTS
First Convenience Store to Sell Gas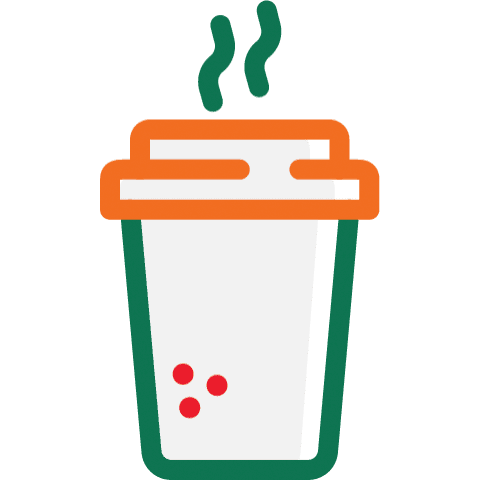 7-ELEVEN FUN FACTS
First to Sell Fresh Coffee in To-Go Cups
Previous
Next